Family Items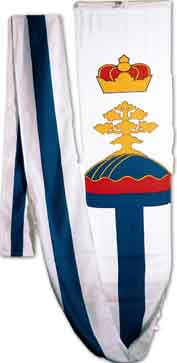 Digibook and it's future The boarder of the Family association has planned to build up digital versions to all printed family books and add to websites also larger database of family tables.

Registration fee is 15 euros and following years:
Members: 15 euros membership fee/year + 5 euros fee for digibook = 20 euros
Lifetime members: 10 euros fee for digibook
No member: 25 euros/year

Family association has designed through the years various types of items that all have the family sign on them. These can be bought at the family meetings and other functions that the family organises. The family sign is designed by the late long time chairman of the family association Aimo Pesola and it represents the hill Keisarinmäki of which the vast family tree reaches out to the sky. The crown symbolizes the over 200 years old family and estate name, Keisari name (finnish word 'keisari' means emperor).
Contact our bookkeeper pirjo.koivumaki(at)japo.fi to get more detailed information about ordering family items. The price of the stand pictured below is 40 euro + shipping costs, the price of the miniflag is 20 euro + shipping costs, the price of the family flag is 100 euro + shipping costs, the price of adult family shirt is 10 euro + shipping costs, children size family shirt is 5 euro + shipping costs and the family badge in gift box is 10 euro + shippings costs.
The association has lifetime and part time members. You can ask bookkeeper to send you membership card if you want to have it.